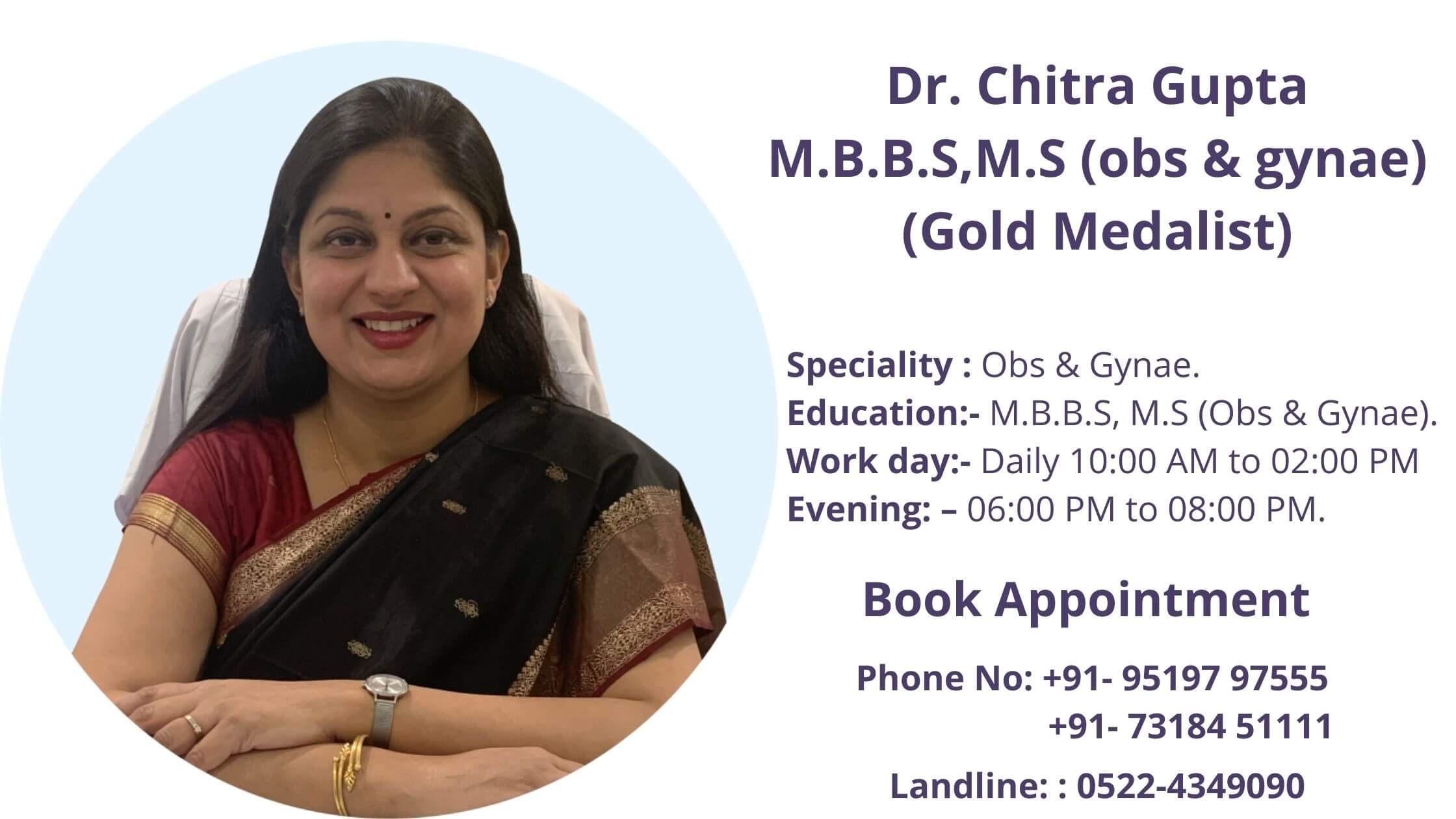 Dr Chitra Gupta M.B.B.S, M.S (Gold Medalist) technically expert in Obstetrics and Gynaecology department of (obs & gynae) in MedVilla Nursing Home with more than 12 years' experience in this field.  Dr Chitra Gupta is an expert innormal delivery with motherly care in home like atmosphere. She is the most efficient and popular Gynaecologist in Gomti Nagar, Lucknow.
Dr Chitra Gupta specialized in infertility care providing health and hygiene to issue less couple/people with utmost care bringing happiness in the life of issue less couples. Dr Chitra Gupta is a role model in the area of infertility among women in Lucknow and nearby area. She has keen interest in menopause among women's before time period.
Sincere and devoted Gynaecologist in Gomti Nagar, Lucknow
She has devoted her life for medical proficiency with all her inertia to serve humanity with full devotion and care specially for women folk suffering from different kinds of ailment which are barring them from being mother at the desired age. She has taken these ailments as challenge in her life and day after night continuously serving suffering couples to entire satisfaction. She has managed all the facilities required in the areas of ailments in provided infrastructure in the hospital environment.
Dr Chitra Gupta is one of the best Gynaecologist doctor in Gomti Nagar Lucknow has earned name and fame in the field, and with her rigorous practice she is attaining highest level of response among people in need of such kinds of care attention in homely atmosphere. Apart from this she has got social recognition in Gomti Nagar Lucknow.
Contact us